Prices For 28 Of The Best AI Writers (2023)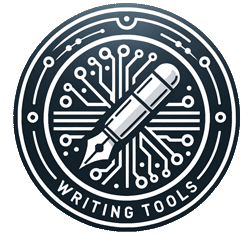 Artificial Intelligence (AI) is revolutionizing the way we approach content creation. With the rise of AI-powered writing tools, businesses and individuals can now generate high-quality content in a matter of minutes. But with so many options available, it can be overwhelming to choose the right AI writer for your needs.
Prices can vary widely, making it difficult to determine which tool offers the best value for your money. That's why we've compiled a list of the top 28 AI writers and their prices for 2023.
From GPT-3 and GPT-4 language models to niche-specific content generators, we've got you covered. Join us as we explore the world of AI writing and discover the most cost-effective solutions for your content needs.
Whether you're a blogger, marketer, or content creator, this page will help you make informed decisions and maximize your ROI. So, let's dive in and find the perfect AI writer for you!
Jasper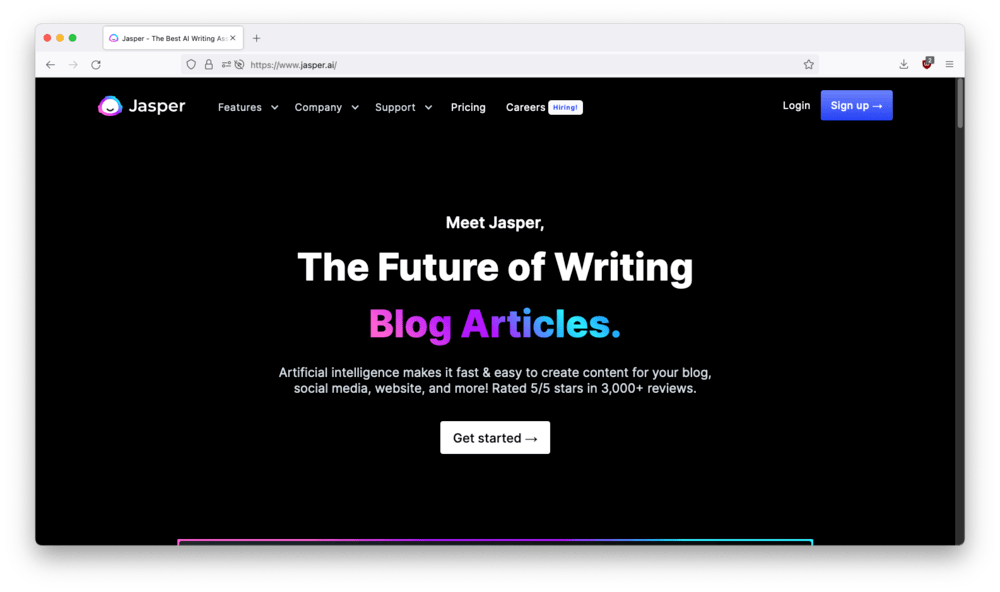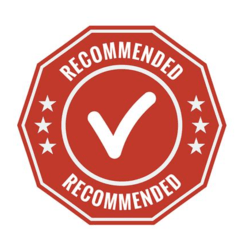 Jasper has an awesome reputation as the superstar of AI writers, having a tremendous following in major businesses all across the globe.
It has a variety of capabilities, including the renowned 'Boss Mode' option which enables you to generate highly professional writing with minimal input.
If you struggle with writer's block or find it difficult to come up with new ideas for your content, Jasper is the perfect solution for you. This cutting-edge tool generates a wealth of ideas and suggestions, enabling you to create high-quality content quickly and easily.
Jasper has earned thousands of five-star ratings and is certainly worth investigation if you haven't seen it in action.
There is even Jasper accreditation for experienced users to demonstrate their expertise to prospective clients, as well as a thriving and helpful Facebook group to help foster innovation.
It is also utilised by content marketing teams at Google, IBM, and Airbnb!
Features
Extensive Document Creation Suite - a handy utility that facilitates the composition of elaborate documents
Facebook Networking Hub - a communal platform offering assistance, career prospects, and more!
Plagiarism Monitor - author content with confidence, free from content duplication allegations.
Speed Writing- the application will rapidly generate an exquisite piece for your blog or article in a matter of minutes!
Compatibility with SurferSEO - enables you to evaluate keywords and refine your content for optimal search engine ranking.
Automated Content Generation Tool - The AI content creator is nearly capable of autonomously penning articles.
Rytr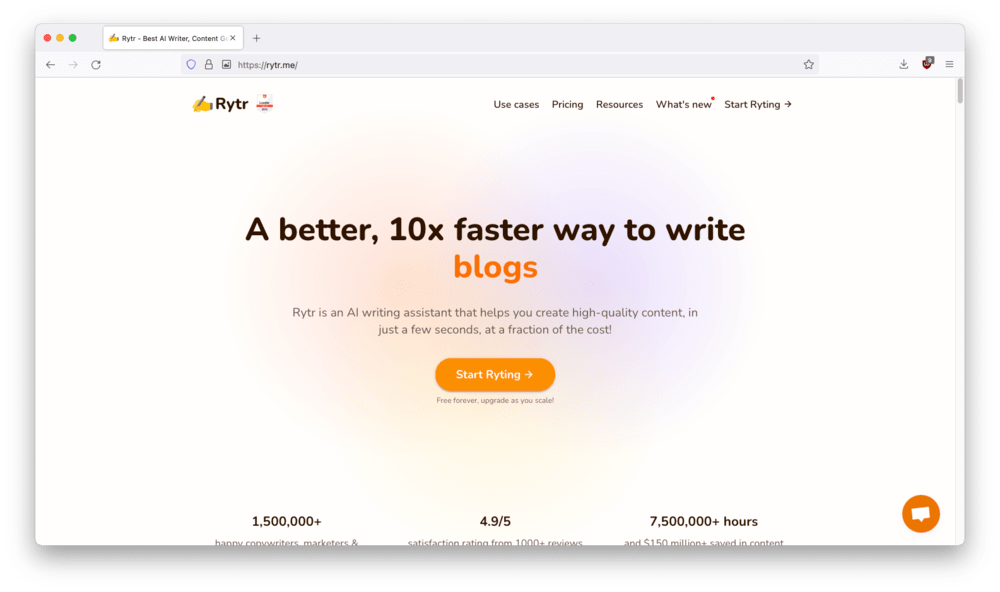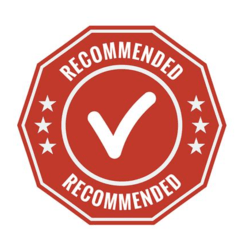 Rytr is a less expensive alternative to Jasper, but don't let that fool you, it offers superb functionality and can create text in over 30 different languages!
The most affordable package is $9 per month, however there are restrictions on the quantity of text you may output.
Rytr has also amassed a large number of 5-star ratings and has been named by G2 as one of the leading brands in the AI writing market.
Features
Add a sophisticated flair to your content through the utilization of the Form Generator.
Expedite content creation with the inclusion of character and word counters, as well as a tone analyzer.
Guarantee the originality of your content with a plagiarism checker.
Elevate the standard of your writing with a grammar verification tool.
Explore the optimal approach for your concept by generating content from an extensive collection of over 2,000 ideas.
Adzis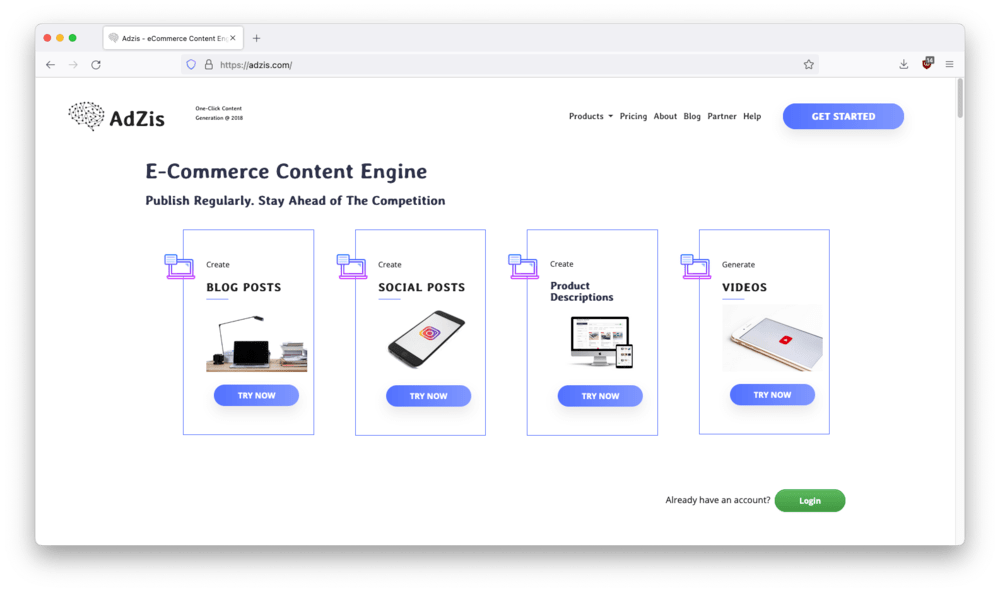 Adzis is a specialised AI solution that generates descriptions for e-commerce websites such as Shopify and others.
It has reportedly been in development for over four years and is more than just a basic text producer - it effortlessly creates captivating descriptions for your e-commerce items, a sure way to increase your website conversion rate.
Adzis is also offered as a done-for-you service. A great alternative to hiring a PPC agency!
Texta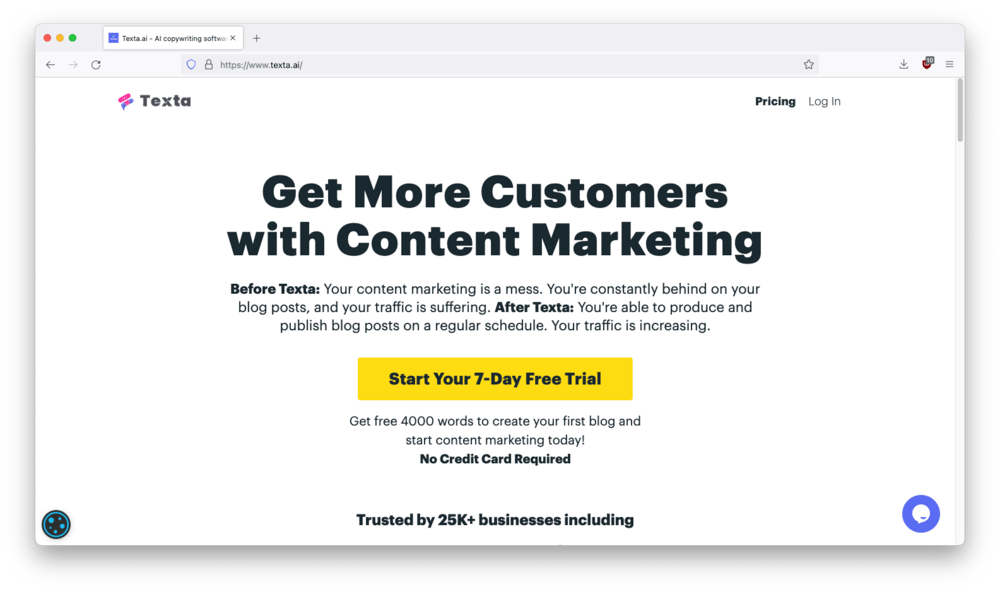 Texta enables automation of the whole blog content creation process, from concept generation through research, writing, and formatting.
It uses a straightforward way to creating high-quality blog material which can boost traffic and sales.
Simplified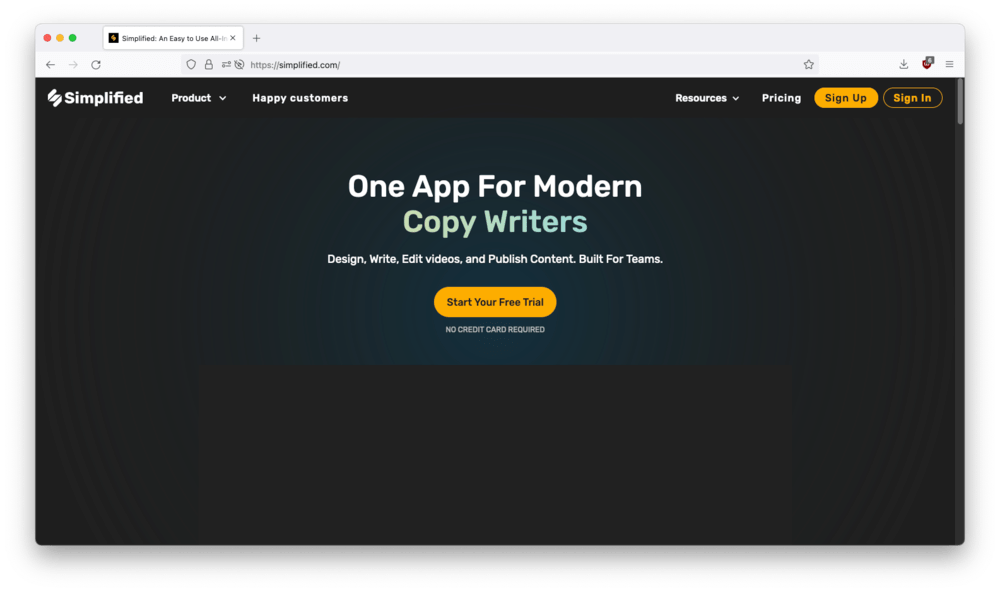 As part of a broader service that includes a video and graphics creator, as well as social media posting tools and analytics, Simplified has an amazing AI content authoring tool.
I tested the writer, and it is more than able to generate readable material, so if you are searching for a complete package that will assist you in all parts of online creation, this might be worth checking out.
Grammarly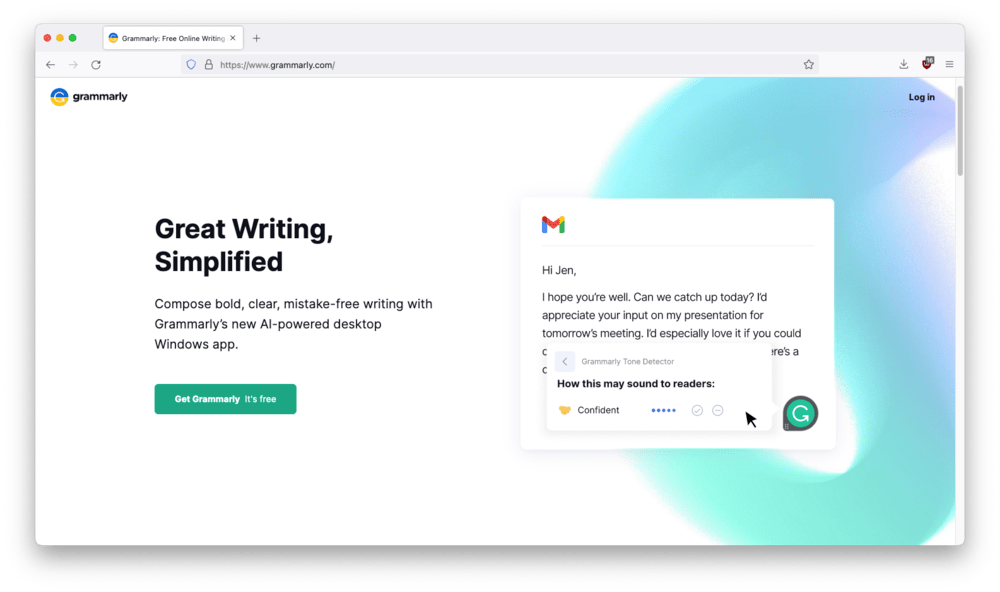 Grammarly is a writing aid that assists individuals in improving their writing by giving AI-powered suggestions to the text as they compose it.
Many authors utilise it to guarantee that their grammar is proper on the fly.
The subscription plan has extra capabilities, such as tone of voice, but the free plan is fully functional and well worth considering if you write frequently.
Writesonic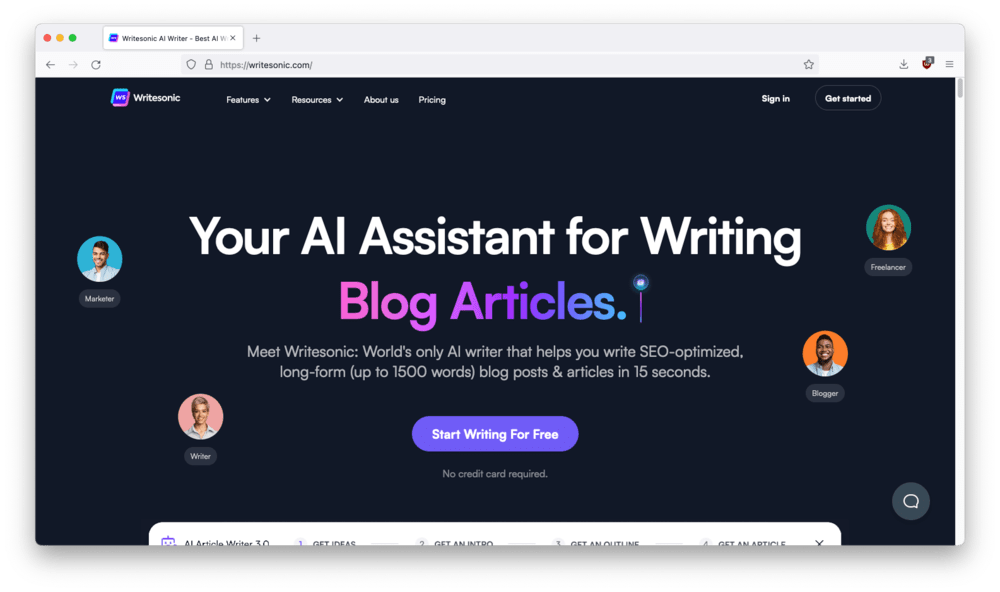 Writesonic is another top end AI tool that can generate long-form material for blog articles, Facebook ads, Google Adwords, and a variety of other content.
Wriesonic uses several quality levels to price your word limit.
Writesonic lets you to write 2,500 words of excellent quality for free in their trial. I found the text that it produced to be of very high quality.
Copysmith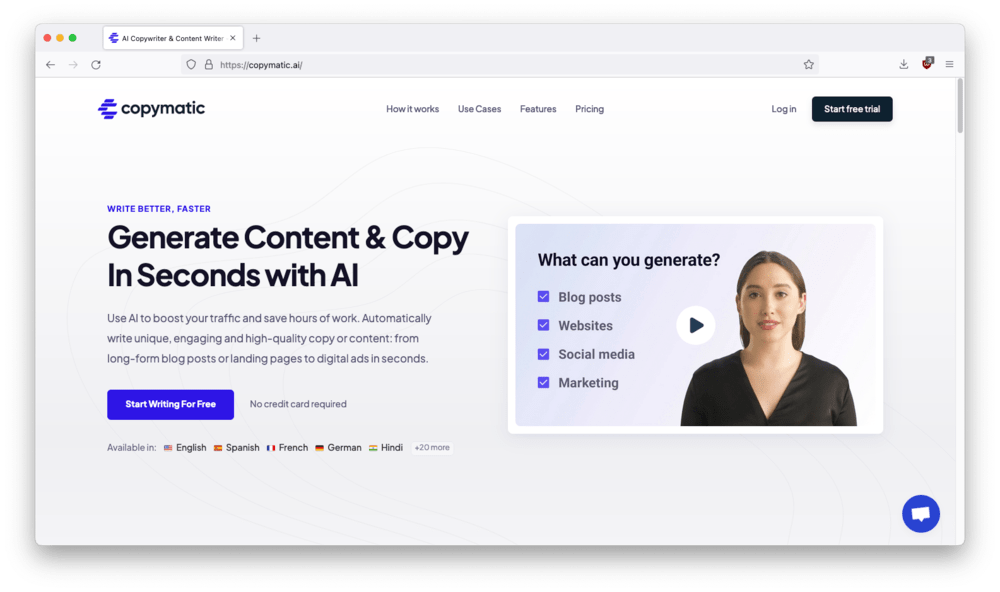 Copysmith is an Artificial intelligence - based text generation tool that specialises in producing high-quality blog articles and product descriptions.
Furthermore it connects seamlessly with a wide range of other software, such as Woocommerce and Microsoft Word.
The starter package costs $19 and allows you to write up to 33,000 words each month, while the professional plan costs $59 and allows you to write up to 260,000 words per month.
AISEO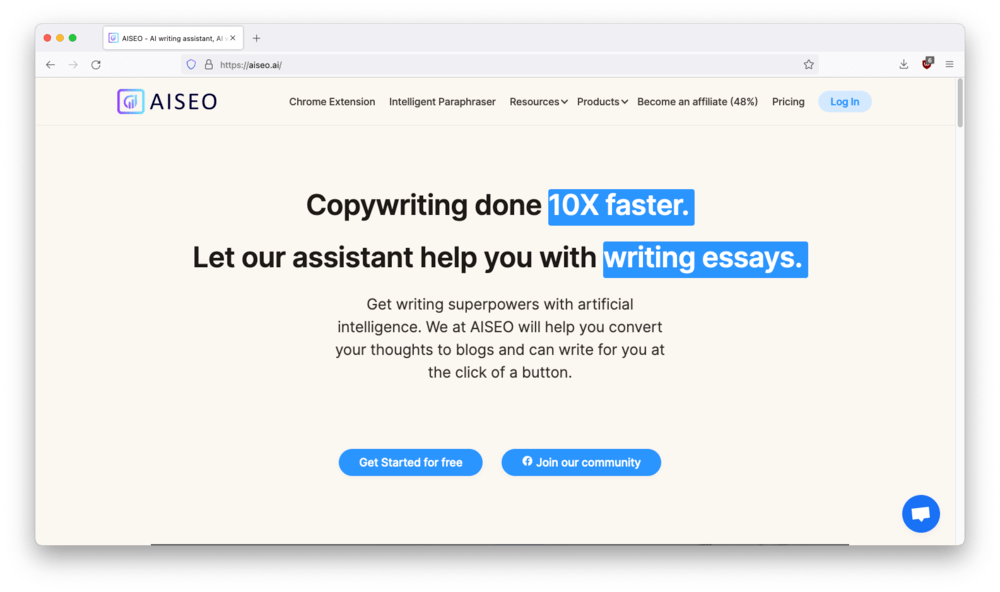 According to AISEO, you will be able to do copywriting tasks 10 times faster than usual! In addition to their AI writer, AISEO has a paraphrase tool and a readability booster.
AISEO can write very readable long form blog material rapidly.
There is a free trial that includes over 12,000 words, and their most affordable monthly subscription (50,000 words) starts at just $19 a month.
AISEO also sell 'lifetime' agreements, which provide you with ongoing access to their tools.
Quillbot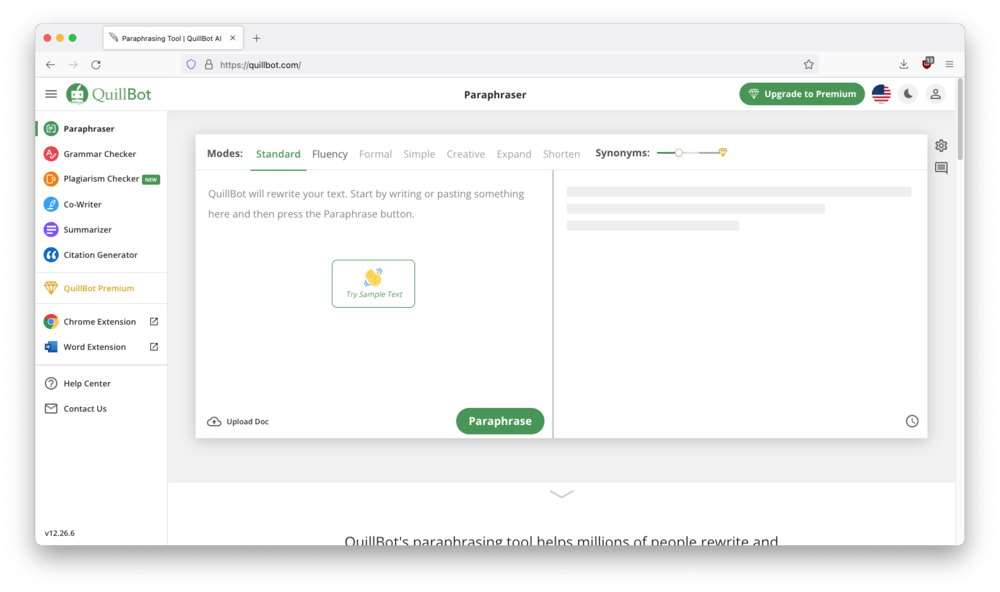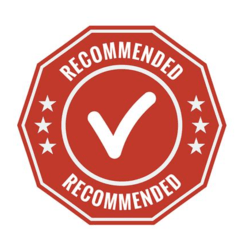 Quillbot is a language processing application that employs powerful artificial intelligence algorithms to automatically rewrite or paraphrase text. It was developed by a group of developers and language specialists to assist users in improving their writing and saving time.
Quillbot is a simple tool for quickly creating rewritten text that is more readable, interesting, and professional.
Quillbot can rewrite entire sentences or paragraphs while keeping the same sense. This option is extremely handy for students or researchers who need to revise a substantial portion of their text for papers or essays.
Proofreading: Quillbot can examine written information for grammar, spelling, and punctuation. This function is fantastic for anyone who needs to verify that their writing is error-free and professional.
Quillbot is really simple to use.
All users have to do is copy and paste the text into the tool that they wish to modify, summarise, or proofread.
The text will then be analysed by Quillbot, and a new version will be generated for the user to copy and paste into their document.
The rewritten text generated by this application is flawless; the first time I tried it, I was astounded by its results. There are many different tones of voice you can use, allowing Quillbot to rewrite text with a more creative impact or a more formal voice when you want to sound more business like.
Only a cursory edit it usually necessary to check output. Well worth a look if you deal with a lot of text.
Features
Re-phraser - Accepts the content you input and restructures it to align with your requirements.
Grammar Verifier - Ensures your writing maintains good grammar and tone
Chrome Browser Add-on - A handy extension for the Chrome browser.
Plagiarism Scanner - Allows you to either paste text or upload a file to verify it.
Content Condenser - Ideal for distilling content into concise versions.
Citation Compiler - Assists in organizing and accurately attributing your references.
Microsoft Word Plugin - An extension for integration with Microsoft Word.
Inkforall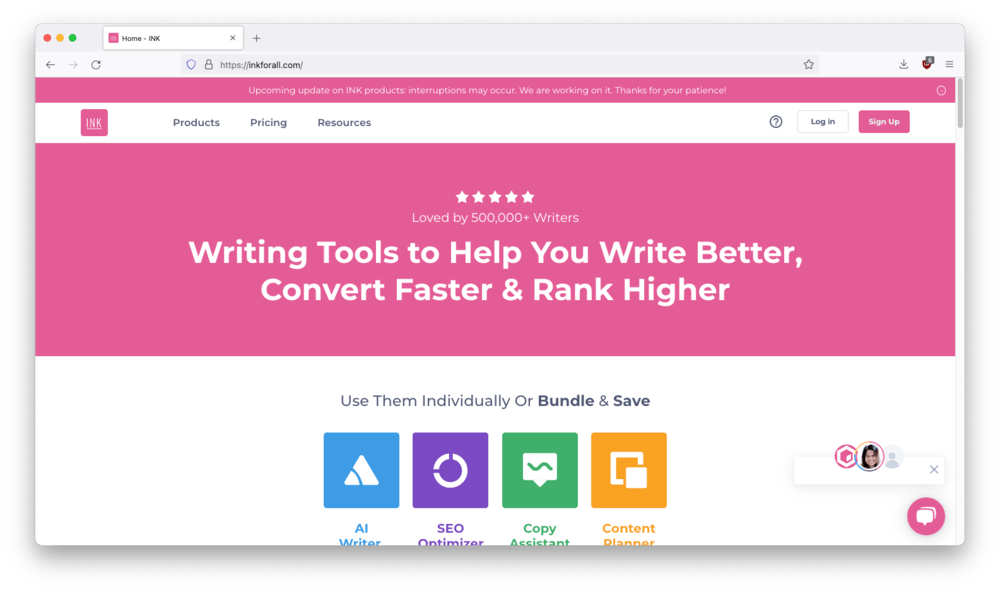 Inkforall includes a number of web - based tools, including an AI writer, SEO Optimizer, Copy Assistant, and Content Planner.
Anyone can try out their long form AI writer for free for up to 5,000 words.
For a modest $60 per month, the 'Ink Suite' claims to offer the same capabilities as Jasper, Surfer SEO, Grammarly, and Keyword Cupid.
Copymatic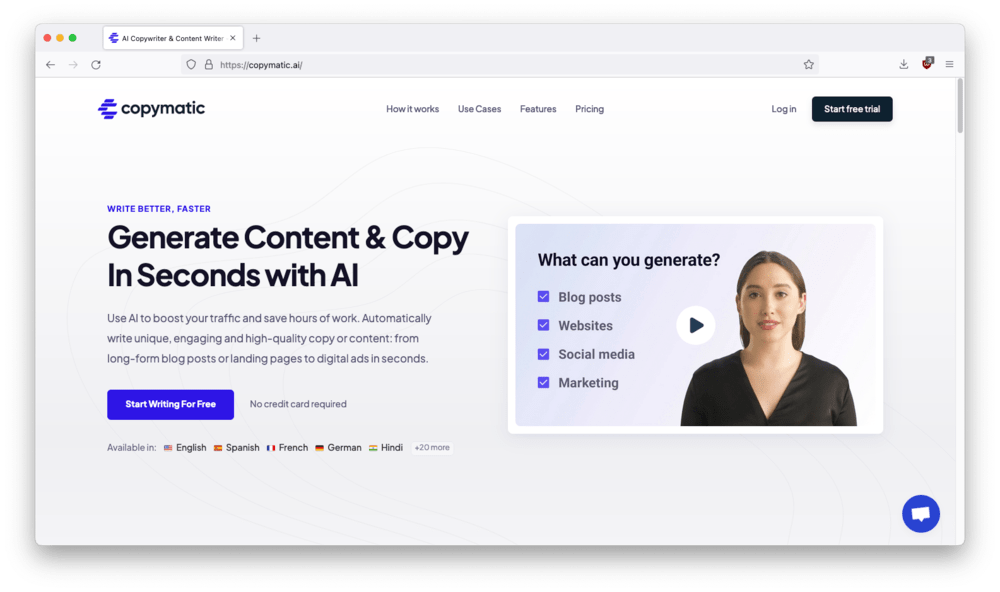 Copymatic is yet another fantastic tool that can produce high-quality copy in just a jiffy! I found this software can produce text which is just as readable as the output of Jasper.
They provide a full functioning free trial that does not require a credit card, as well as a landing page generator that can generate whole landing pages in HTML with very little input, so you can really get a feel for Copymatic.
If you create a lot of landing pages, or just want a great alternative to Jasper then you should probably check out Copymatic.
AI Writer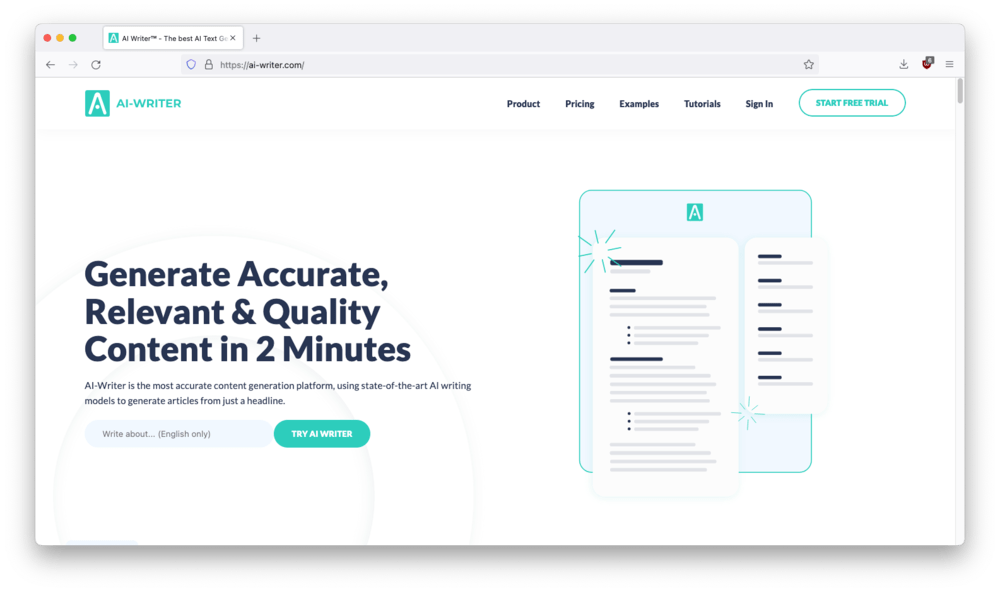 Ai-Writer is apparently most accurate article generating technology available, capable of producing full-length blog entries in no time at all.
The programme also contains a rewording tool and the option to post content straight to Wordpress.
For $29 per month, the base package includes an AI text generator, SEO editor, and topic research functionality.
Contentbot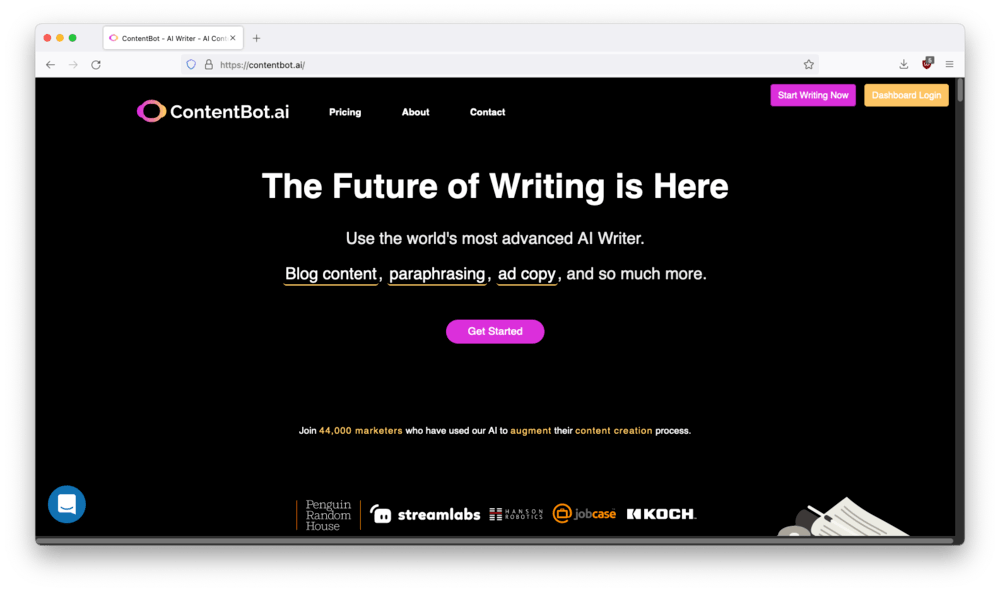 Contentbot, which claims to be the world's most advanced AI Writer, is aimed at entrepreneurs, content marketers, digital marketers, copywriters, SEO specialists, and bloggers.
Instead of a trial, these guys offer a 'Pay as you go' system at a charge of $1 every 1000 words.
Their basic plan is $29 per month (for 40,000 words), while the Pro plan is $99 per month (for 300,000 words).
So $10 per ten 1000-word articles is a fairly good deal if you want to easily increase the content available on your blog.
Scalenut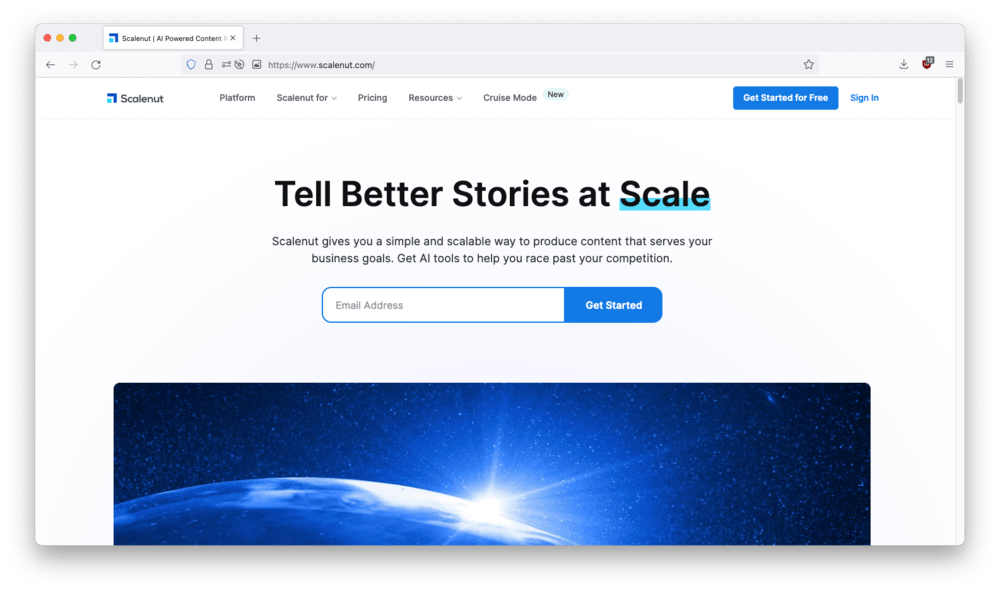 Scalenut is an artificial intelligence (AI) writing tool that focuses on SEO.
It contains an 'SEO Hub' for content creation that combines AI-powered ideas and guidelines to make it simple to generate outstanding articles that can rank highly in Google.
In only minutes, long-form content with suitably optimised sections and headlines can be created.
Scalenut has widespread international popularity and is rated highly on the G2 website.
Hypotenuse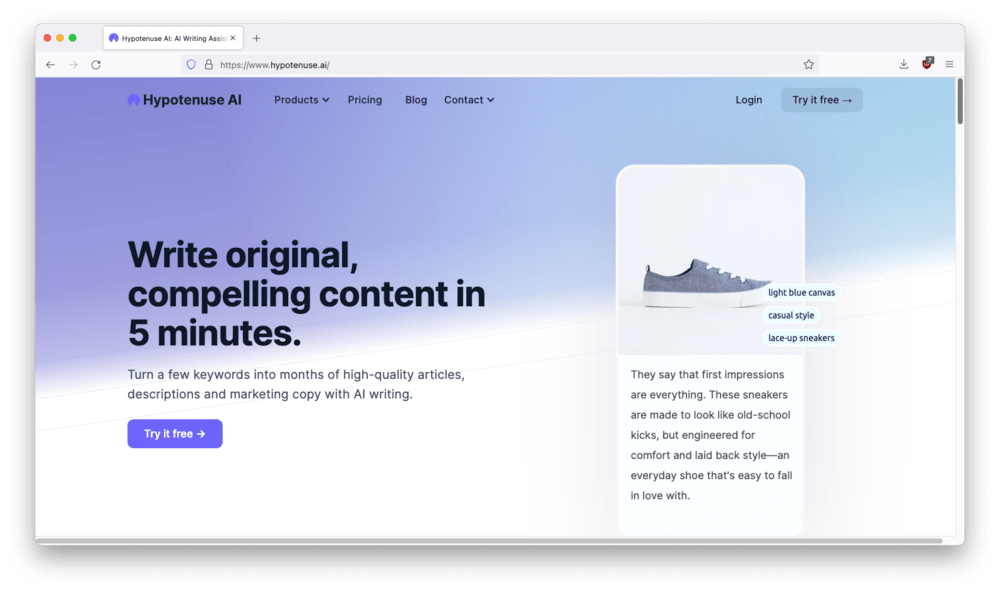 Hypotenuse is an artificial intelligence-powered writing tool that can assist you in creating product descriptions, blog posts, and promotional material.
Hypotenuse is aimed at digital marketers, copywriters, and entrepreneurs alike.
It can generate long and complex website content in moments having been provided with just a few seed keywords to start the process.
Writecream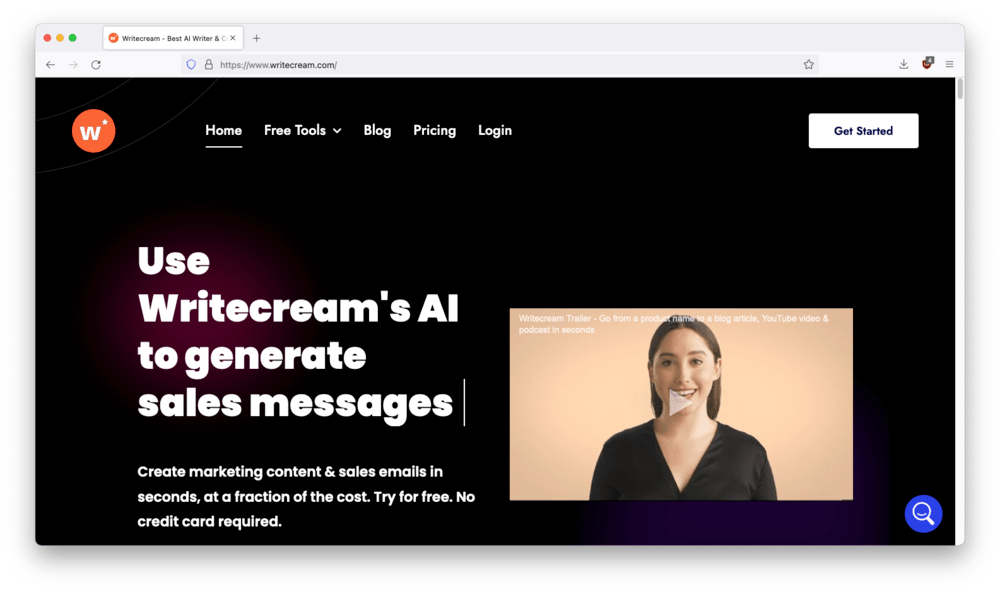 Writecream use artificial intelligence to assist you with the creation of emails, ad copy, lengthy essays, and other marketing material.
Writecream is capable of creating tailored cold outreach emails, which are great for link building efforts, LinkedIn requests, and general sales.
It also makes it possible to create YouTube voice overs in 75 different languages!
Writecream has a strong client base in the business sector and is an excellent time-saving tool for writing various forms of content.
There is a totally free plan that includes two long form articles, four YouTube voiceovers, and four podcasts. Not bad for free!
Kafkai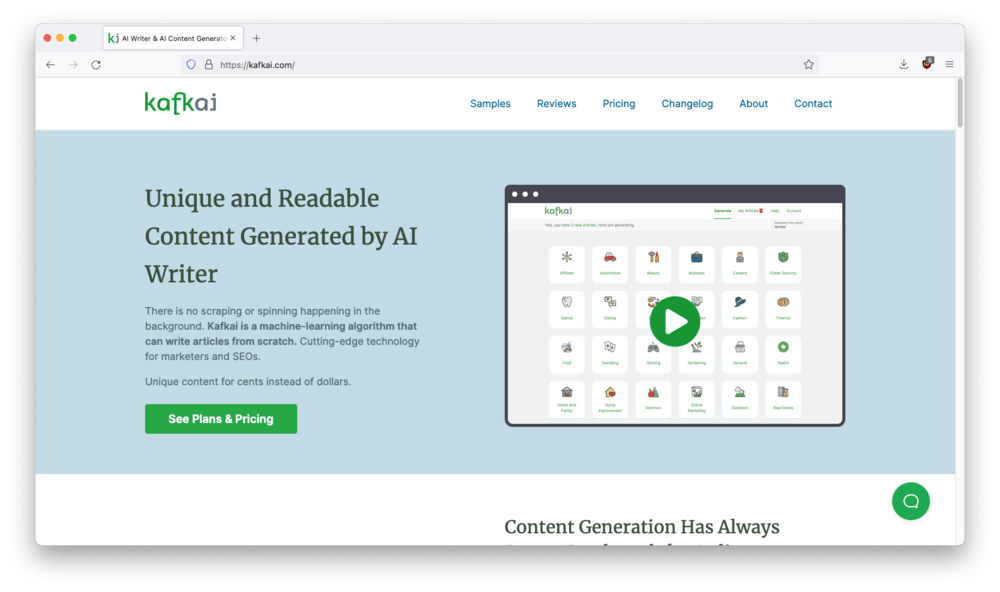 Kafkai was created long before GPT-3 technology and it has been refined by a team of devoted SEO marketers to be the greatest AI article production platform available.
Kafkai is always learning new niches, but at the time of writing, it could write high-quality articles in 38 specific industries, including dating, car insurance, dental care, gambling, sports, travel, and many more.
If you're looking purely for article production, Kafkai is definitley worth investigation.
Copy AI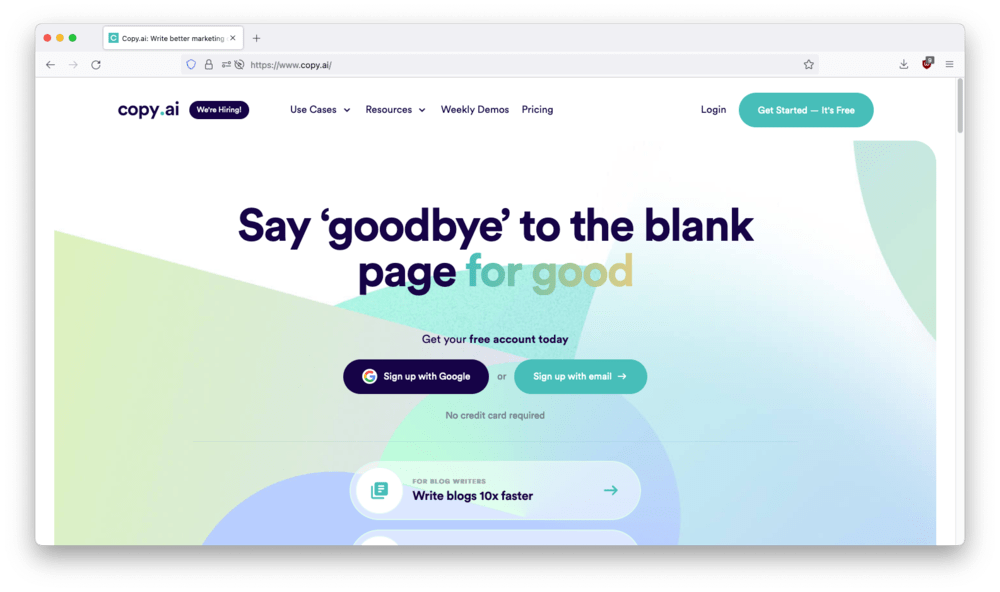 Copy.ai is an artificial intelligence text production platform intended for use by bloggers, social media administrators, and email marketers. It is used by Microsoft, eBay, Ogilvy, and Nescafe.
They state that they have over a million users.
Copy AI features a simple interface and can generate engaging content after being provided a title and any points to cover in the article.
The free option offers a wide range of text production choices and is straightforward to use.
CopyShark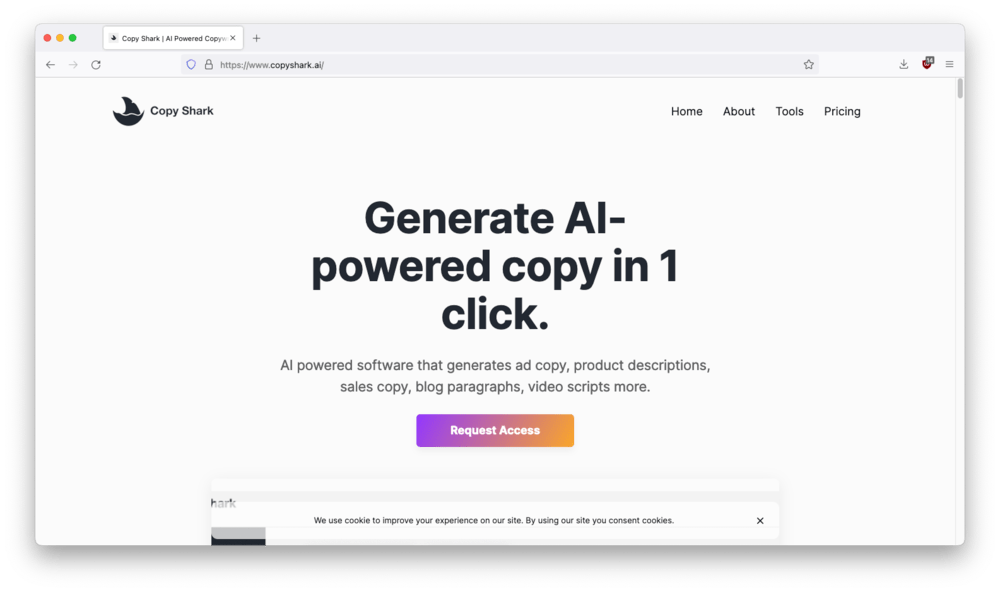 CopyShark.ai uses artificial intelligence to produce ad text, product descriptions, sales copy, blog posts, and even script for videos.
CopyShark has been tested and proven in over 100+ industries, producing high-quality material that also ranks well in the Google search results.
You may use CopyShark to generate extremely engaging text or voice that inspires consumers and provides the ideal messaging to increase your conversion rate.
Frase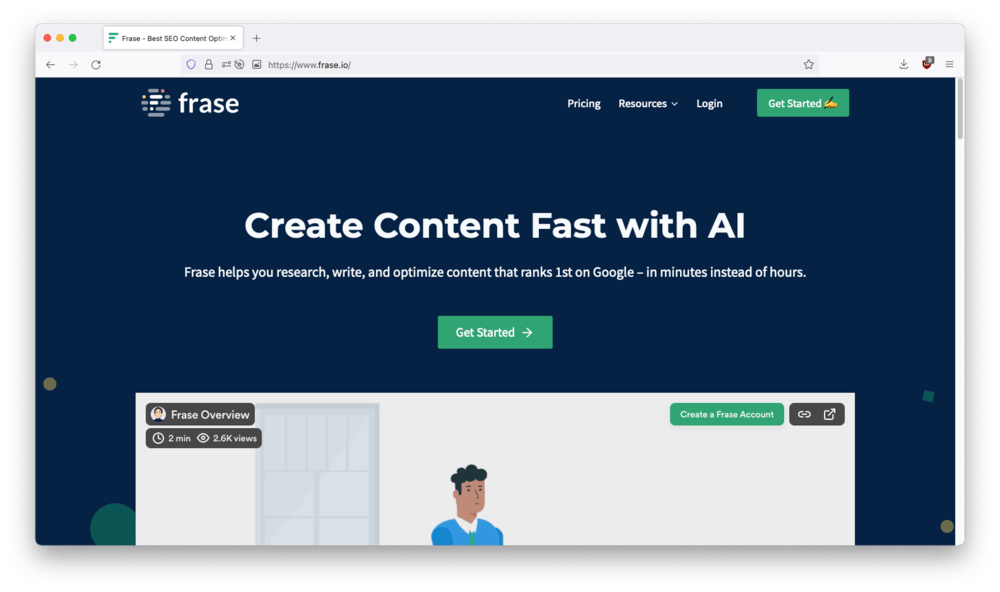 Frase was created for researchers and marketers who need to publish optimised content on the internet.
Frase allows you to compose, modify, optimise, publish, and measure your contents performance all from a single, simple interface.
The base subscription is $44.99 per month and includes 30 article production or optimizations.
Growth Bar SEO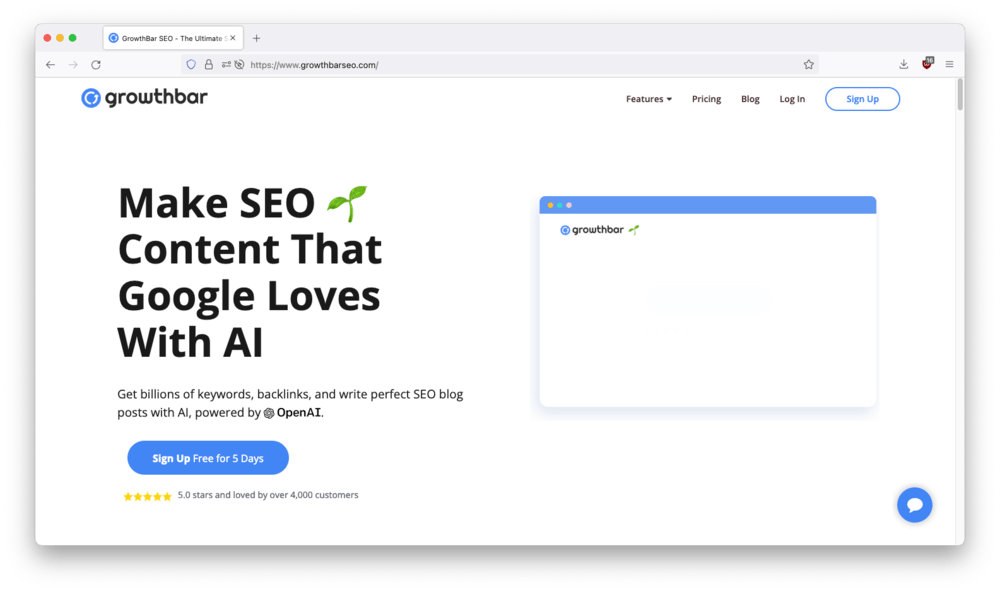 You can rapidly build content outlines and evaluate their success using Growth Bar SEO.
Growth Bar SEO can develop content outlines that are masterfully optimised and ready to deploy with just one click.
All data and analysis are aggregated in one area, enabling you to see what works and what doesn't in a glimpse.
According to their team you can produce content capable of ranking highly in Google in a mere few minutes.
Word Hero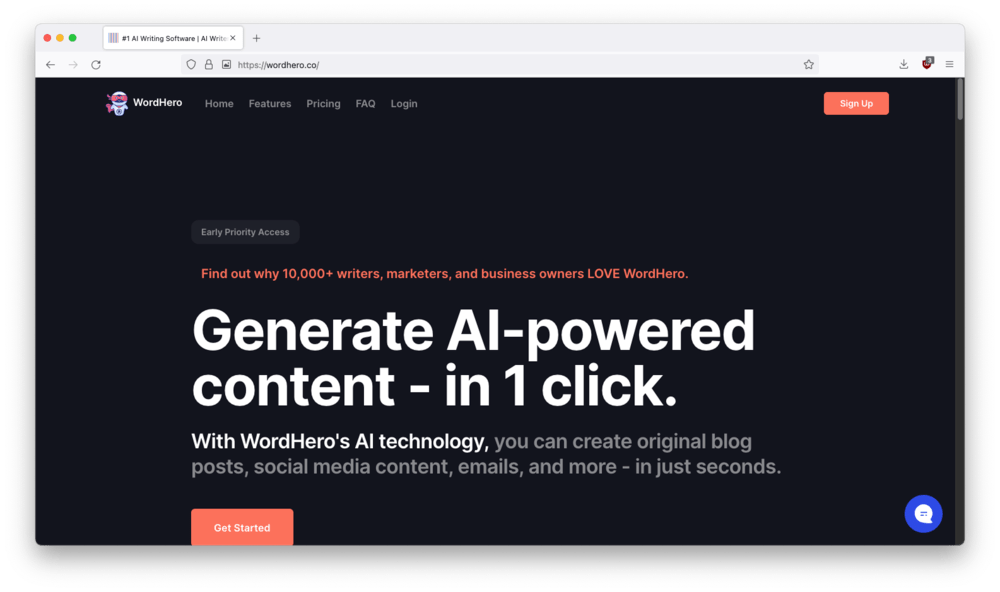 WordHero is AI-powered software that allows you to quickly generate fabulous content!
Simply enter your information, and the AI will create unique material based on the information you give to it.
All you have to do then is select the best output to publish or share on any platform.
The cheapest plan is $49 per month with no limit on the amount of words that you can produce.
Word AI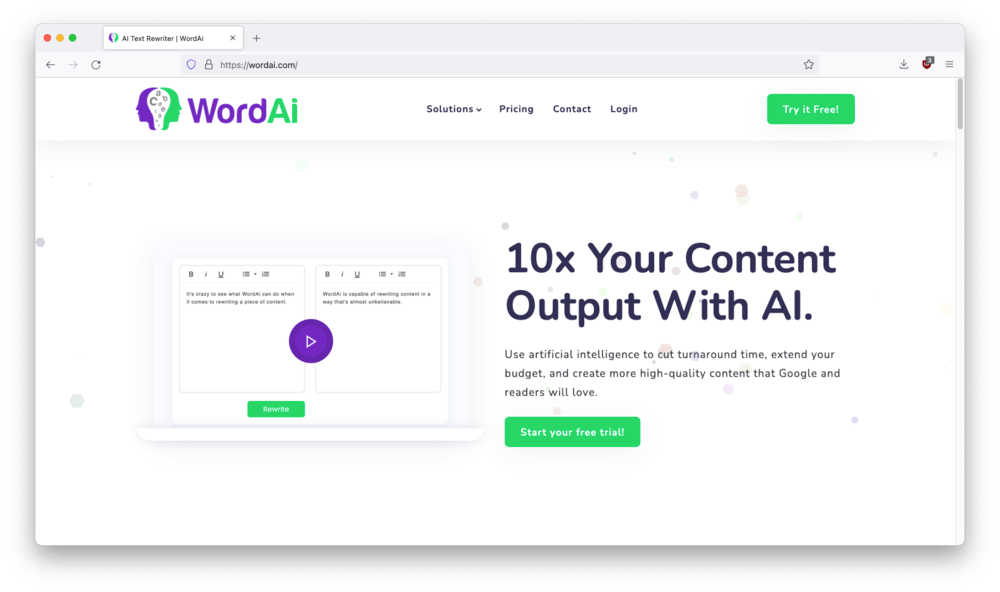 WordAI is an industry-leading content spinning and paraphrasing tool that uses powerful artificial intelligence algorithms to produce rewriting that is indistinguishable from human text.
Word AI actually predates GPT-3.
Its unique algorithms are not constrained by language grammar, allowing it to produce highly readable and well-formatted human-readable text with excellent output in English.
Writerly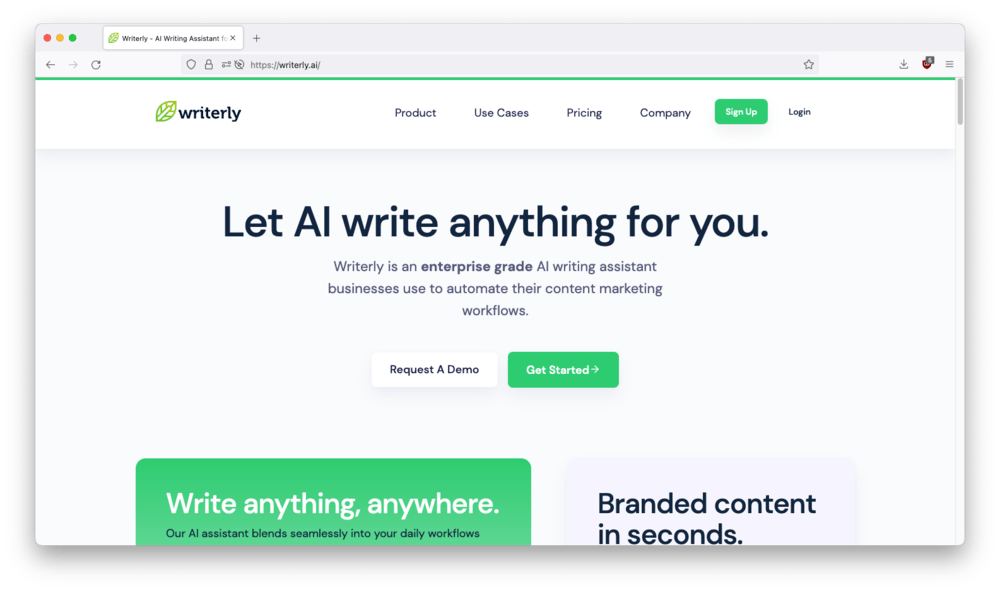 Writerly describes itself as a 'Enterprise Grade' AI writing tool for creating professional text for emails, blogs, sales, marketing, and online stores.
It can generate SEO-friendly articles in 25 languages and is also offered as a Chrome plugin.
The basic subscription costs $79 per month and gives you 60,000 words.
A maximum of ten co-workers can use the software simultaneously and Writerly claim to plant a tree for every 20,000 words that you produce!
Outranking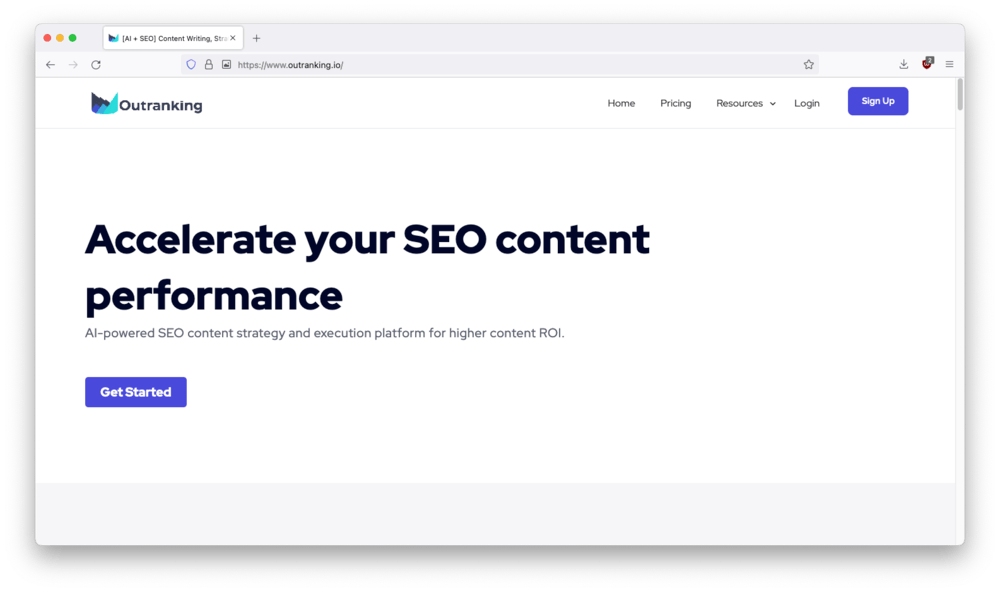 Outranking is an AI-powered SEO Strategy tool that assists you in creating excellent content that ranks in Google.
It is used by the likes of NBC News, ManyPets, and Zoho.
Outranking integrates with your Google Search Console and helps you to track and optimise your web pages.
The most basic Outranking package is $129 per month.
Outranking's user-friendly interface enables you to develop your best possible SEO content strategy with ease.
Drafter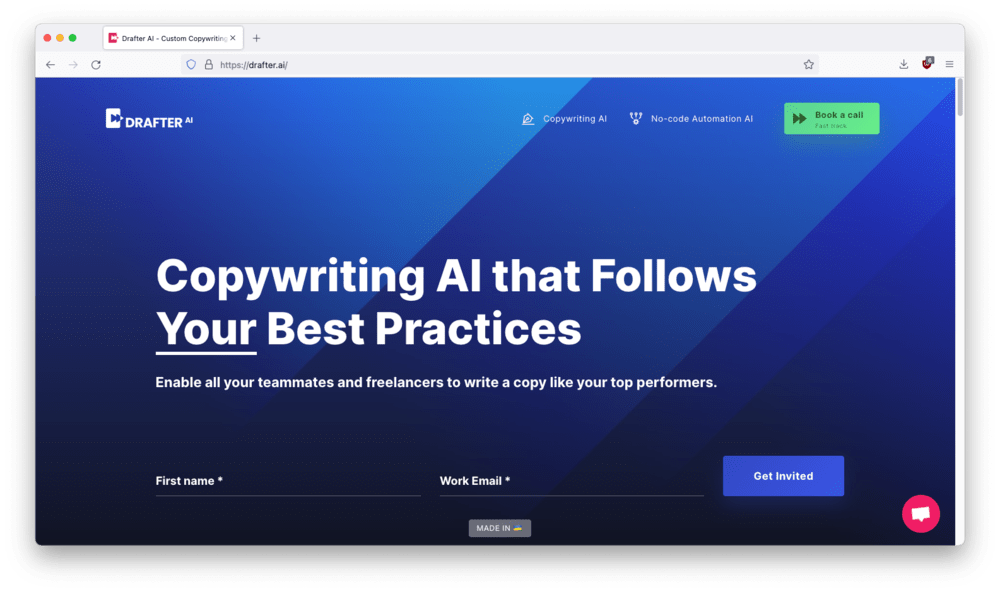 Drafter.ai is an AI text generating tool that can boost copywriter productivity by a factor of 10!
It can produce professional writing for LinkedIn Posts, Facebook Posts, Corporate Tweets, Google Adwords, landing pages, emails, and many other platforms.
The software is driven by you, professing to create more personalised and relevant content than other AI systems.
Reword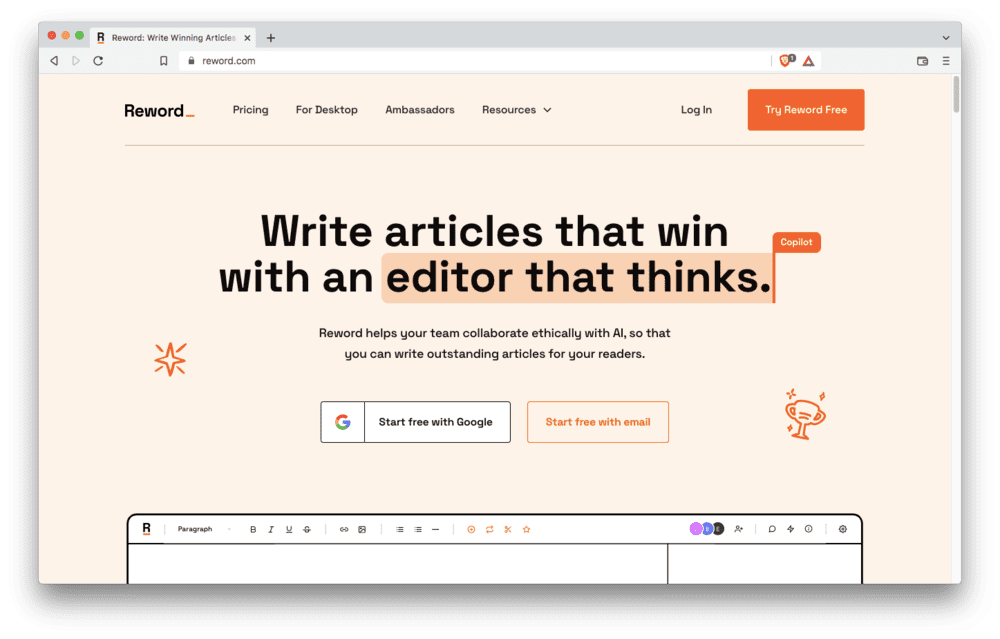 Reword is a unique take on AI writing software. It learns to write like you!
This works by simply plugging it into your Google Search Console and allowing it to access your content.
You can also just feed it specific articles if you'd prefer to do it that way.
Either way, this is a highly ethical way of harnessing the power of AI to do the hard work for you in the realm of content production.
Download this spreadsheet of AI Writer Prices